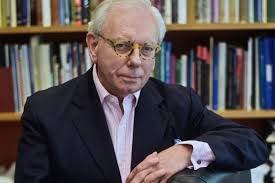 David Starkey "The King Is Dead: Royal Death & Succession Under The Tudors"

We are delighted to be welcoming renowned historian and Tudor specialist David Starkey back to The Exchange.

With over-mighty confessors, concealed deaths and lethal faction fights over the still-warm-corpse, the Tudors died as excitingly as they lived.

The lecture uncovers the astonishingly dramatic story.

David will be taking questions from the audience during the evening.