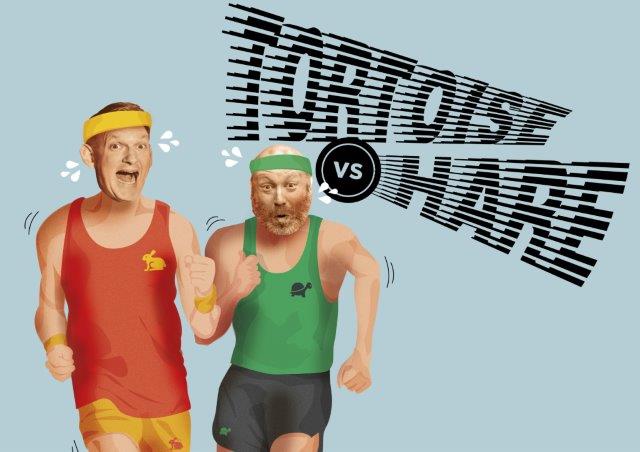 Living Spit are back by ever popular demand with a brand new show Tortoise V Hare

Barry Hare, Wrington running champ. Fit, popular and, above all, fast.

Toby "Tortoise" Gollop, eater of doughnuts. Look up "relaxed" in the Pictionary and you'll see his picture.

Two very different men. One running club and the race to end all races.

Told entirely in rhyme and song, this promises to be an epic tale of romance, redemption and rural running rivalry that you'll never forget.