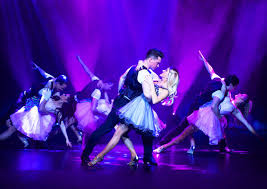 An Evening of Dirty Dancing: The TributeShow is a 5 star homage to the greatest movie soundtrack of all time.

The original concert celebration of the iconic music from the multi-award winning soundtrack to Dirty Dancing is a very high energy, emotional roller-coaster of an evening with breath-taking choreography and buckets of nostalgia.

Put your dancing shoes on and get ready to have the time of your life!

Please note this production is not affiliated with 'Dirty Dancing: The Classic Story On Stage' on tour in the UK and worldwide.